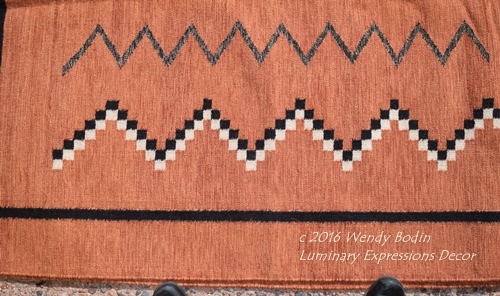 Size 9x12 #1240 Close-up Edge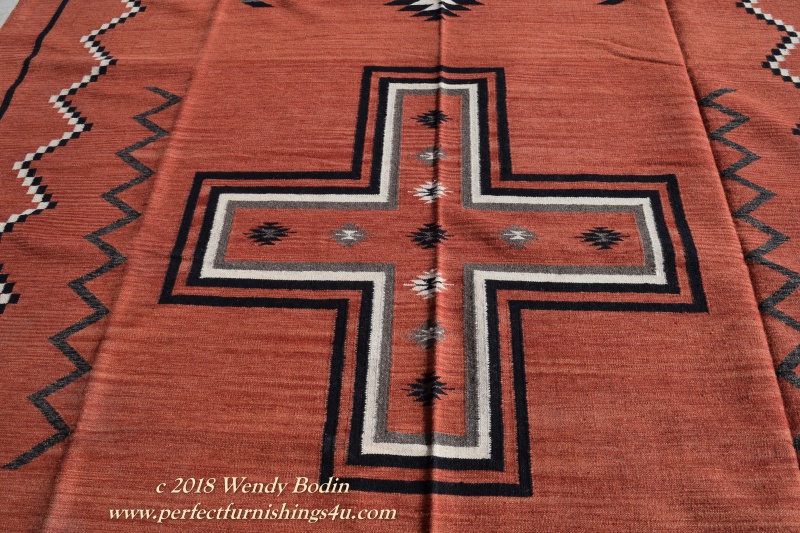 Size 10 'x 14' Textured Deep rich rust Chief #3011 close-up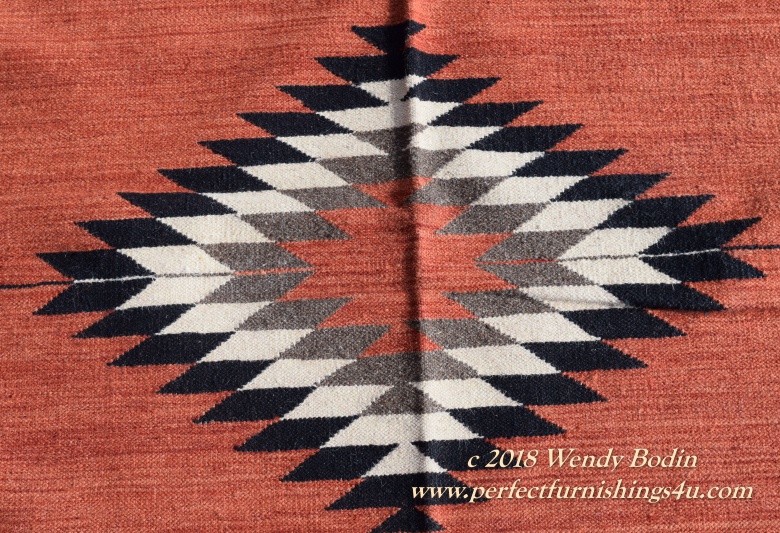 Close-up shown in size 10x14 #3011
We have this pattern in 5'x7', 8x10, 9' x 12' and 10' x 14'. Other sizes can be pre-ordered. Each rug is unique.
Call Wendy 505-503-7276 for availability and pricing. Email
More Rugs: www.perfectfurnishings4u.com/RugPage.htm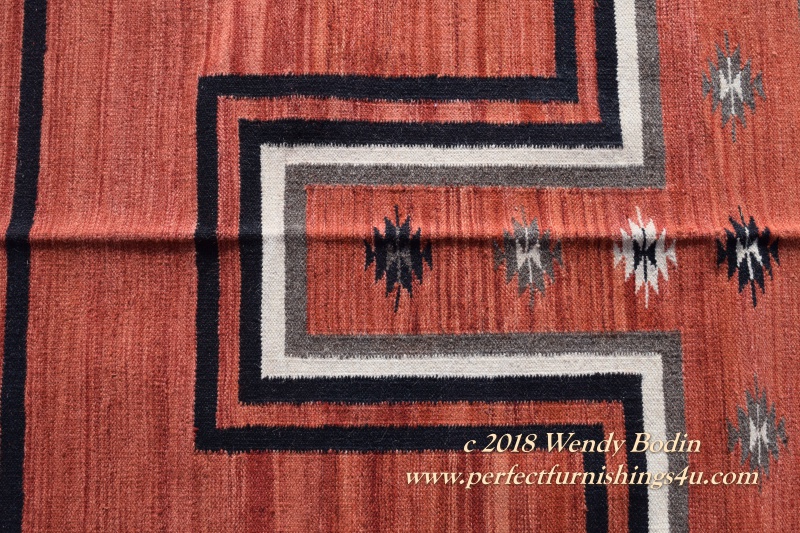 Close-up size 10x14 #3011
Call Wendy 505.503.7276 for current availability and sizes.
Natural wool shades and hand dye batches will vary from rug to rug. Imported wool rugs. These are sturdy well made rugs made to be walked on.