Two Grey Hills Red Ganado Pattern #PAK 824
Hand woven Wool Rug
Size 9'x12'
Call Wendy 505.503.7276 for your rug,
Email questions I can email you photos of the actual rugs.
Proportions change with the dimensions of each rug
Close-up size 9'x12' above
More sizes available
Each rug is an individual work of art and are unique. Depth of colors vary from rug to rug. Call Wendy for current selections in your size.
505.503.7276
http://perfectfurnishings4u.com/RugPage.htm
for More Wool handwoven SW Rugs
Two Grey Hills Red Ganado Pattern #PAK 824-46
Hand woven Wool Rug
Size 4'x6'
Call Wendy at 505-503-7276 for pricing and current availability in any size. You may pre-order in any designated sizes.
Hand woven Wool Rugs. Imported Pak Dhurries. Completely reversible, natural dyes, natural wool colors made in a superior quality extra tight durable weave. 100% wool.
BACK to More HAND WOVEN WOOL AREA RUGS
http://perfectfurnishings4u.com/RugPage.htm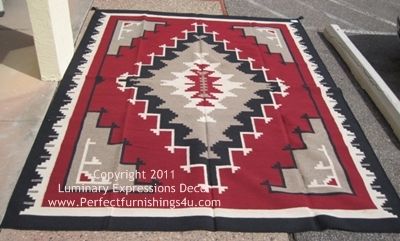 Two Grey Hills Red Ganado #Pak-824-10
Size 8'x10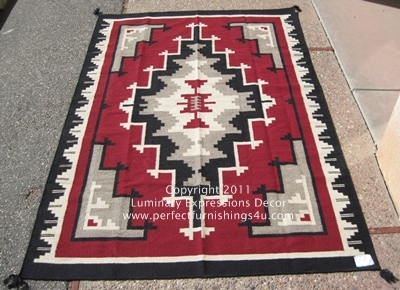 Shown in size 6'x9'. We have more than are shown here!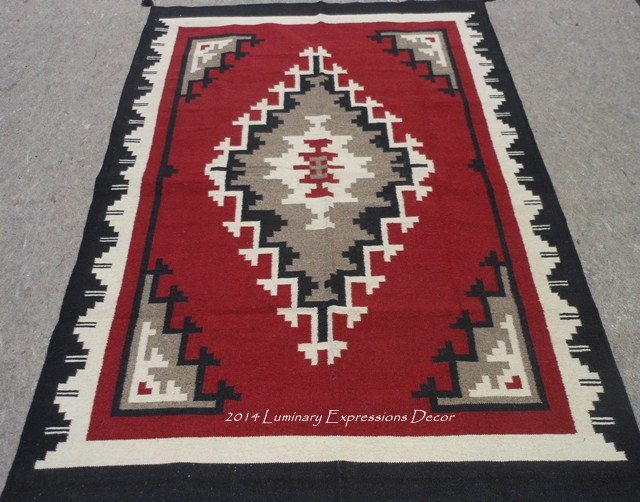 Shown above in 5'x7'
Call 505-503-7276 for current availablility. I have several now in 5'x7' now. Call before they are gone.
BACK to More HAND WOVEN WOOL AREA RUGS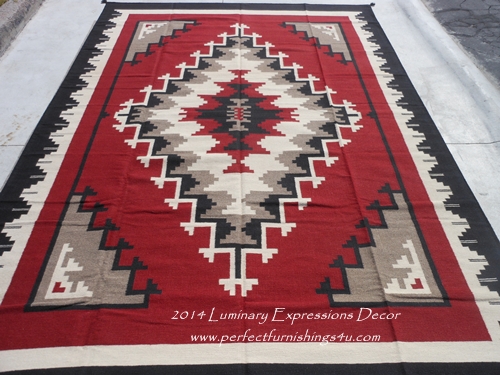 Shown in 10'x14'
Proportions change with the dimensions of the rug
Call Wendy 505-503-7276