Close-up of this one-of-a-kind Hand woven wool rug. These are rugs that can be walked on and enjoyed for many years.
Call Wendy 505-503-7276 email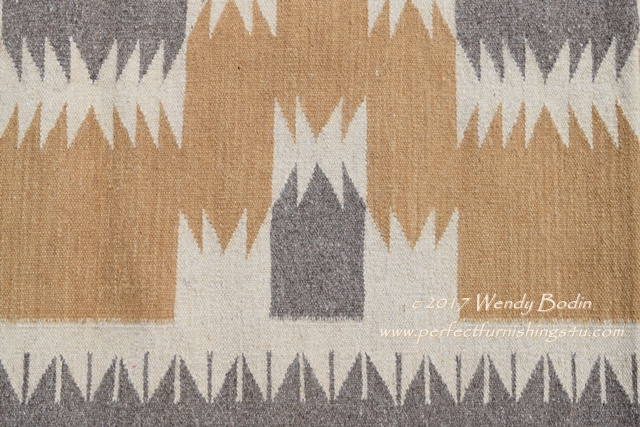 Rugs may be ordered in the sizes and colors you need. Please call for more information. These are unique rugs with all natural dyes and sheep wool shades.
Call Wendy at 505-503-7276 for ordering information. email