Expressive Red with Brown and black Striped Chief #1782
Hand woven Wool Rug
One-of-a-Kind rug very unique and vibrant rug.
Size 8'x10'
Call Wendy 505.503.7276 for your rug,
Proportions change with the dimensions of each rug
Expressive Red with Brown and black Striped Chief #1782
Close-up size 8' x 10' above
This rug has a variegated textured natural red background for a rich beautiful effect.
http://perfectfurnishings4u.com/RugPage.htm
for More Wool handwoven SW Rugs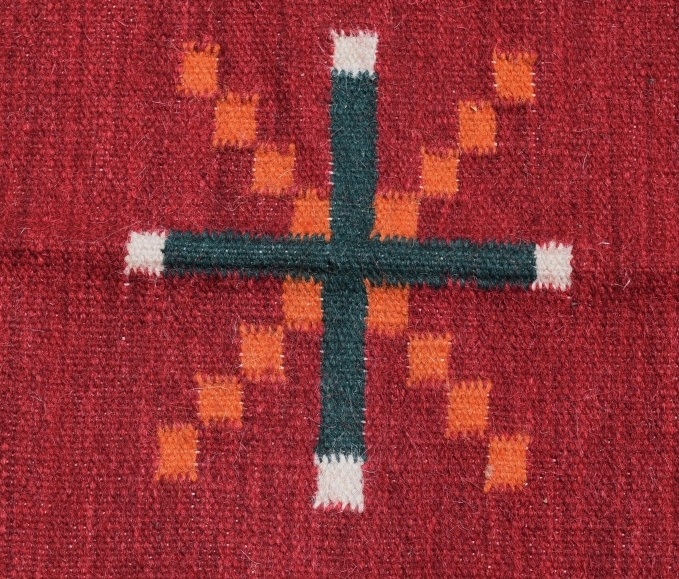 This is a one-of-a-kind rug in size 8'x10'
Call Wendy at 505-503-7276
for pricing and current availability
You may pre-order in any standard size.

Or custom order in custom sizing. Fees will apply for size changes
You may pre-order in any designated sizes.
Hand woven Wool Rugs. Imported Pak Dhurries. Completely reversible, natural dyes, natural wool colors made in a superior quality extra tight durable weave. 100% wool.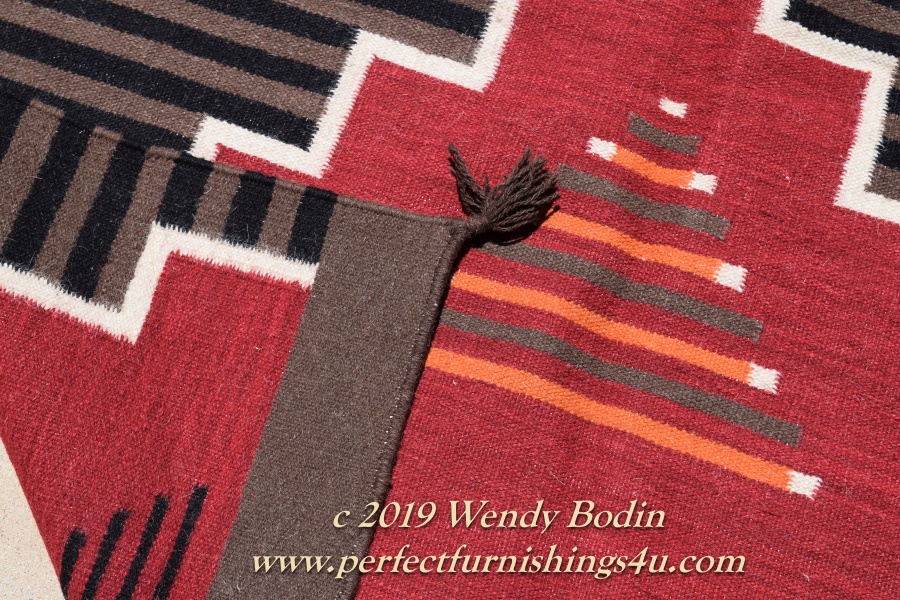 Close-up view of this Size 8' x 10'
One-of-a-kind hand woven wool rug. There is only one!
Call Wendy for more information: 505-503-7276
You may also pre-order in square sizes
8' 8'
10' x 10'