Red Two Grey Hills Double Diamond #1612 Size 8x10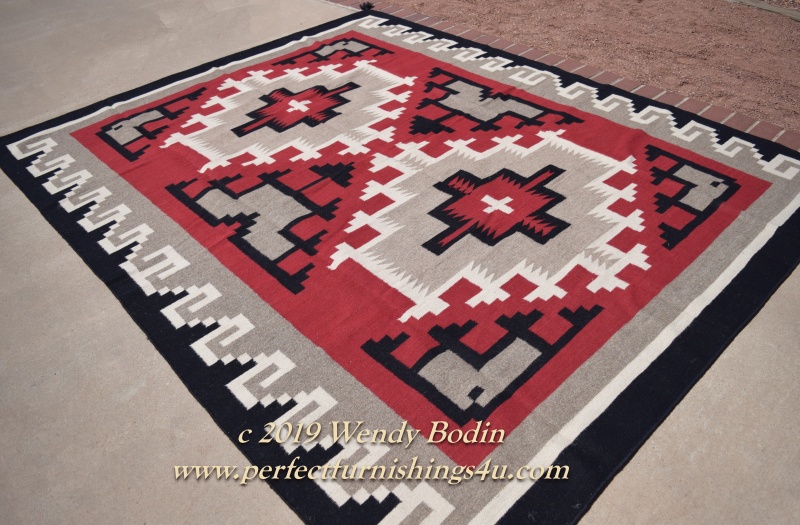 Red Two Grey Hills Double Diamond #1612
One-of-a-kind hand woven wool rug Size 8 x10 Only one left!
Call Wendy 505-503.7276 for ordering information
Size 8' x10'' Available now. One only
You may also pre-order this rug in other sizes.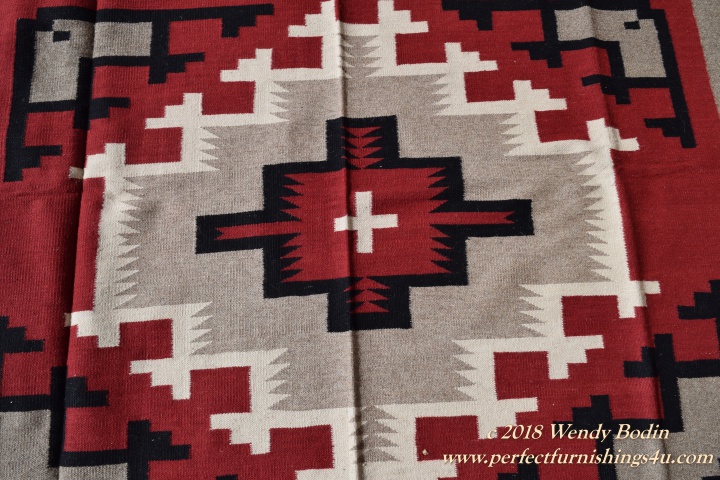 Close-up Center
Call Wendy 505.503.7276 for more information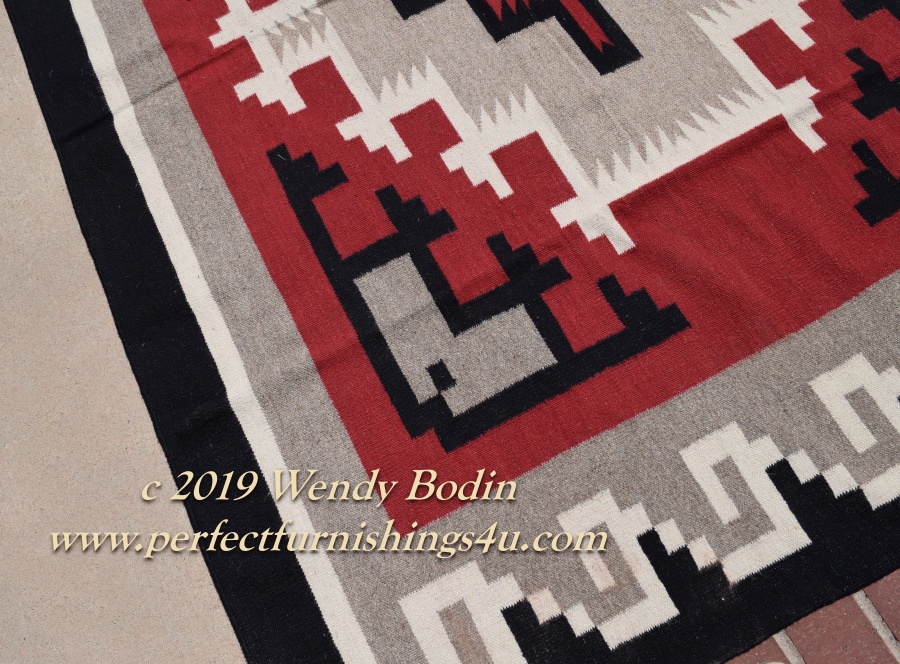 Completely reversible
About Our Rugs and Ordering Information
Call 505.503.7276 for more info.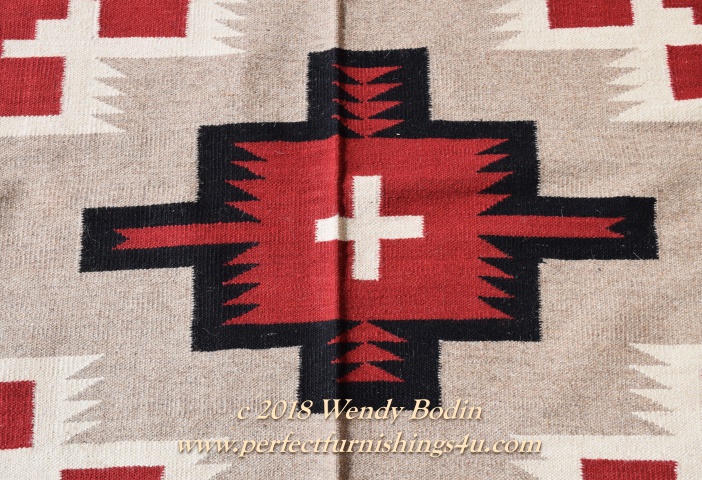 Extra Close-up
For those who love rich natural red, natural warm sand grey,
Black and Ivory
This is a beautiful Rug.
This hand woven rug is a one-of-a-kind in 8x10'
You may pre-order it in any size of your choice, standard or custom sizing.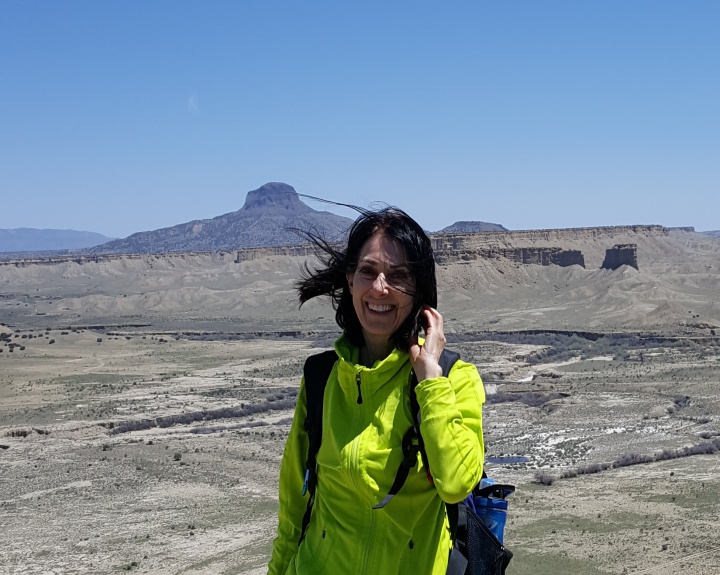 Call Wendy for Ordering information 505.503.7276