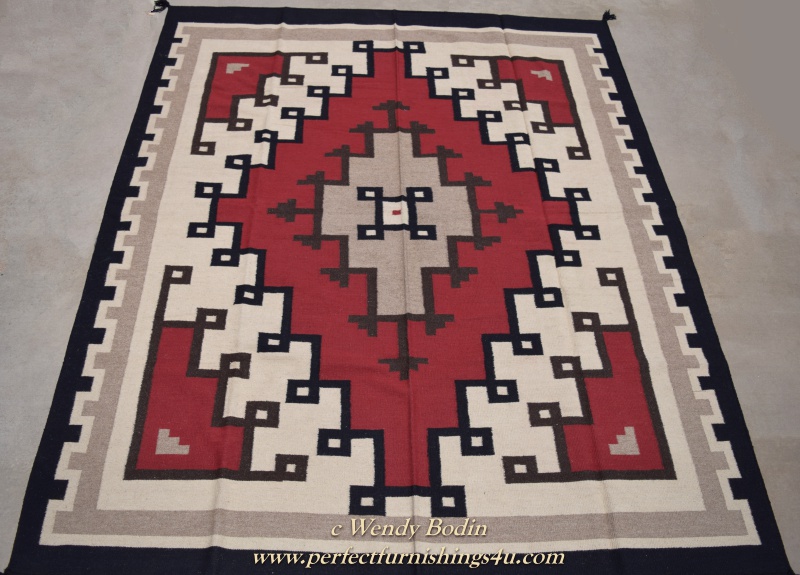 One-of-a-kind Rug Size 8'x10'
#4147
Available now in 8"x10'
Natural sheep wool warm grey, natural ivory, natural dark chocolate and natural colorfast dye red and black accents.
Imported quality flat weave wool rug.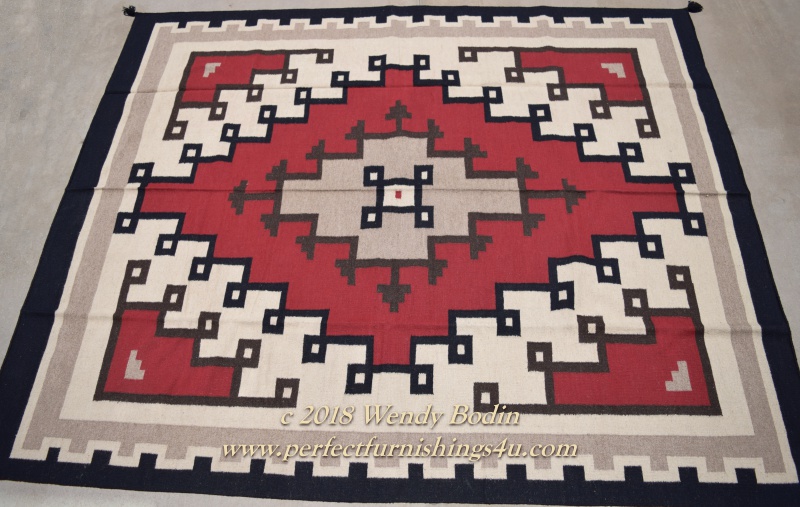 Natural colors and natural sheep shades blend in harmoniously with most any indoor lighting and decor.
Completely reversible, quality high count weaving. This is a one-of-a-kind rug. You can have it made for you. Natural wool shades will vary from rug to rug, batch to batch.
Call Wendy 505.503.7276
to order this one-of-a-kind 8' x 10' rug before it's gone!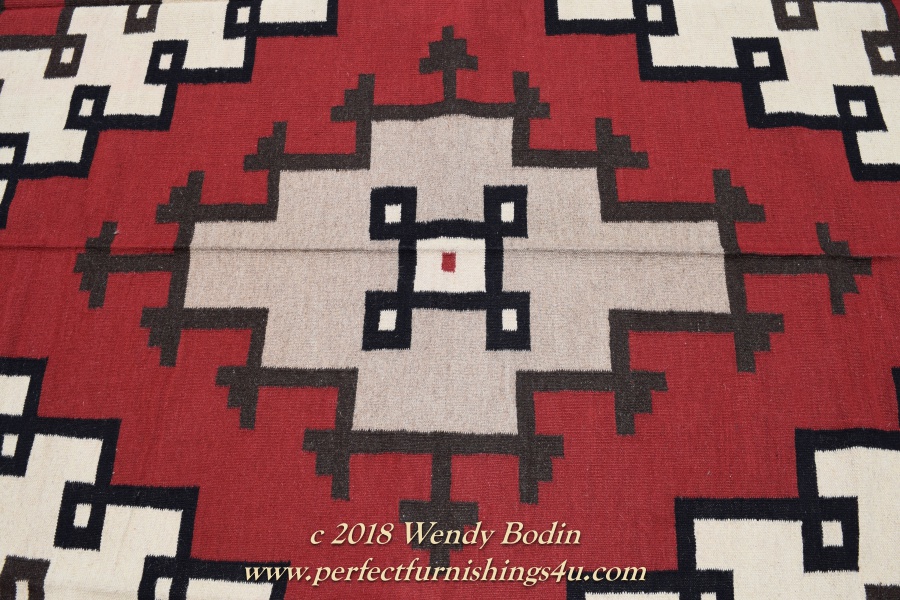 Close-up center design from this one-of-a-kind hand woven wool rug. This is a rug that can be walked on and enjoyed for many years. It also works well as a wall tapestry.
Call Wendy 505-503-7276 Email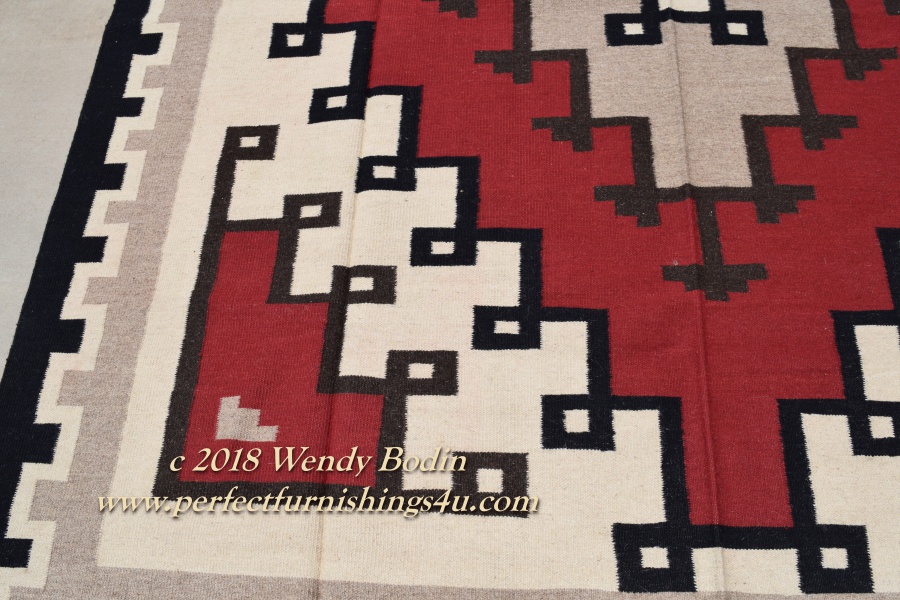 Rugs may be ordered in the sizes and colors you need. Please call for more information. These are unique rugs with all natural dyes and sheep wool shades.
This 8x10 rug is available now! One only
Call Wendy at 505-503-7276 for ordering information. Email