Crystal Storm Design in Taupe and Enlightened Mango Accents #2051
Hand woven Wool Rug, Imported
Size 9'x12' One-of-a-kind rug. It's the onlyone!
Call Wendy 505.503.7276 for your rug
Crystal Storm #2051 close-up
SIze 9' x12'
This is a very strikingly beautiful rug!
http://perfectfurnishings4u.com/RugPage.htm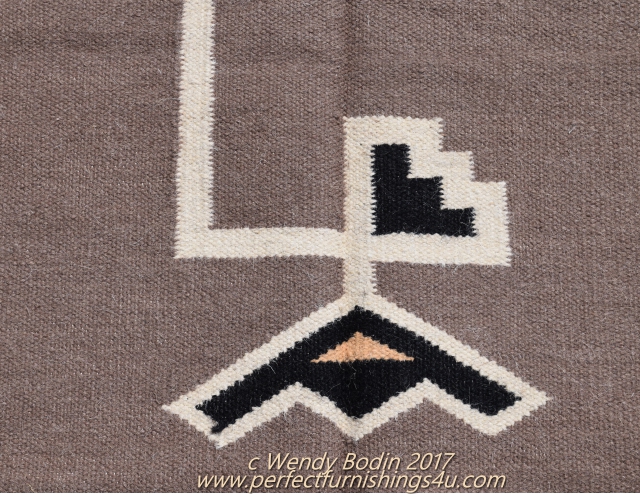 Extra Close up of this one-of-a-kind 9x12 rug #2051
Crystal White Lightning Storm in Taupe and Enlightened Mango Accents. Imported Hand woven Wool Rug.
Size 9' x 12'
Call Wendy at 505-503-7276 or Email questions
for pricing and current availability in any size. You may pre-order in any designated sizes.
Hand woven Wool Rugs. Imported Pak Dhurries. These rugs are completely reversible, use natural colorfast dyes, natural wool colors and are made in a superior quality extra tight durable weave. 100% wool.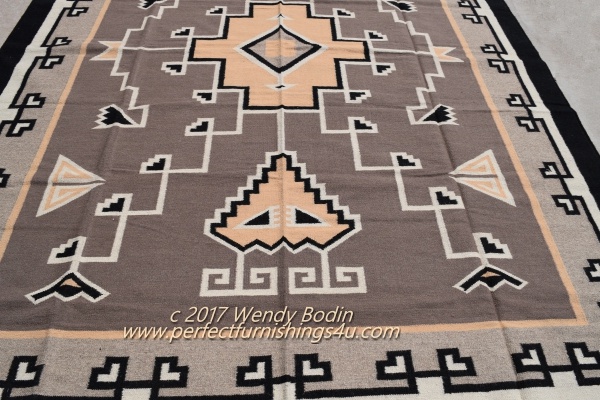 Close-up 2 #2051 Storm with Enlightened Mango accents
Size 9' x 12' one-of-a-kind
Colors: Sheep wool warm grey, natural sheep Taupe, black, Enlightened Mango accents and Ivory lightning.
Call Wendy: 505-503-7276
Rug Ordering information 505.503.7276
BACK to More HAND WOVEN WOOL AREA RUGS