Close-up Views of this 8x10 hand woven wool one-of-a-kind Traditional Navajo Design Rug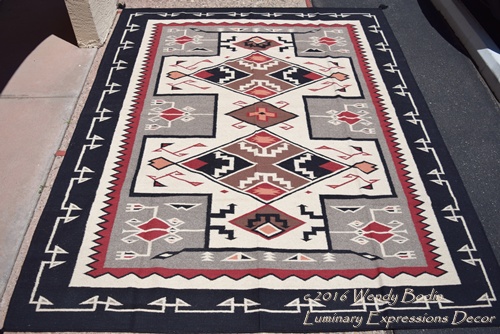 Storm Pattern with double white cross and waterbugs Rug #628.
Also similar ones available in 9'x12' and 6'x9'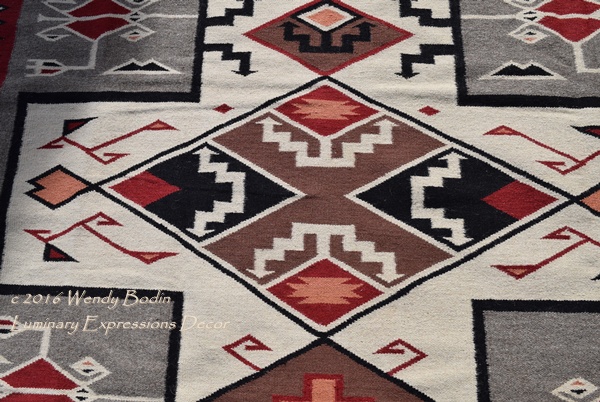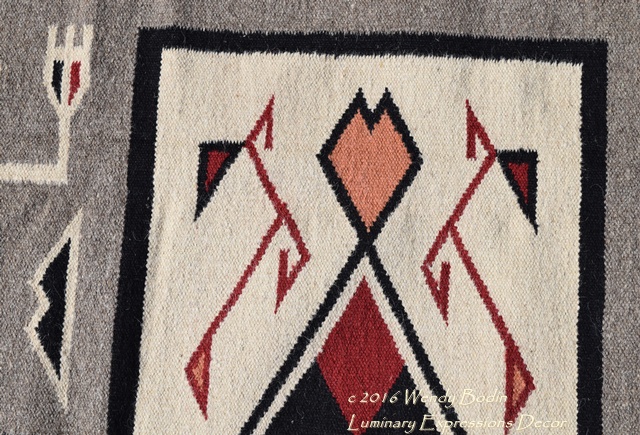 Storm with double white cross with waterbugs Rug - Close-up #628
Hand woven Wool Dhurrie in Traditional Navajo pattern
Size 8' x 10' here now
Imported, not made by Native Americans
Call Wendy 505.503.7276 for your rug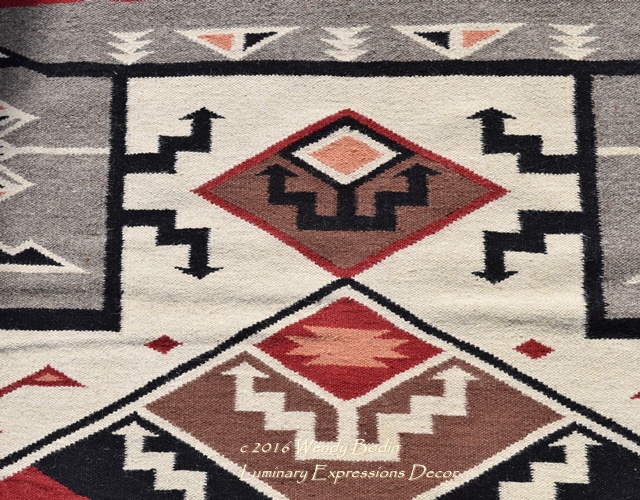 Close-up #628
Size 8' x 10'
Similar variations have been made and can be pre-ordered in 8x10, 9x12 and 10x14.
Smaller sizes can be made with some variations as this is a very intricate pattern to weave. Natural colorfast dyes and sheep wool shades will vary from rug to rug/batch to batch
Quality wool Dhurrie, Imported
http://perfectfurnishings4u.com/RugPage.htm
for More Wool handwoven SW Rugs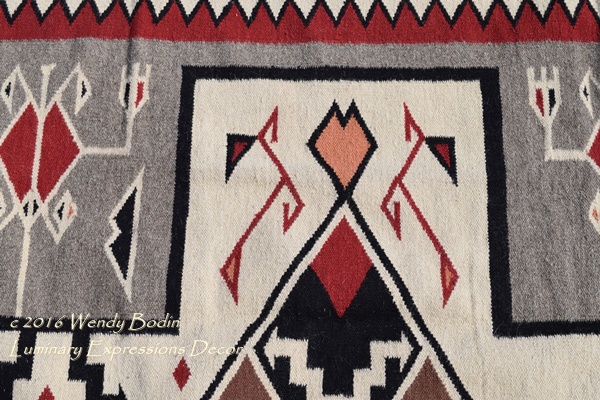 Double white Cross Storm rug with waterbugs Close-up
Size 8' x 10'
This is a one-of-a-kind wool rug in size 8'x10'.
Can be pre-ordered in 9'x12' or 10'x14'
Contact Wendy for more information. 505-503-7276
Hand woven Wool Rug. Imported Flat Weave Dhurrie. Completely reversible, natural dyes, natural wool colors made in a superior quality extra tight durable weave. 100% wool.
BACK to More HAND WOVEN WOOL SOUTHWEST DESIGN AREA RUGS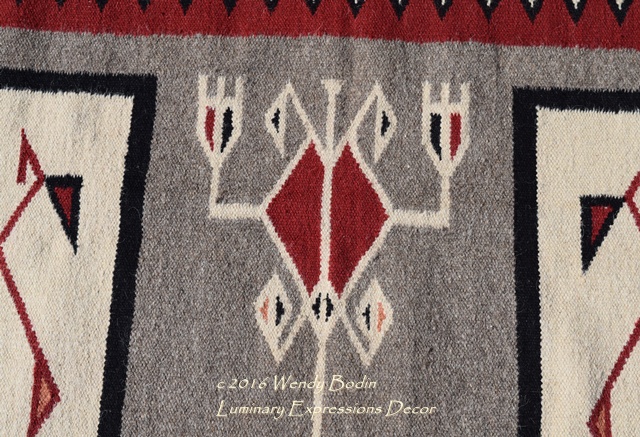 Call Wendy: 505-503-7276
for ordering information.
Choose your size, or add your colors.
Rug Ordering information 505.503.7276
Back to more rugs: