Red White Lightning Storm 9x12 Rug from Perfectfurnishings4u.com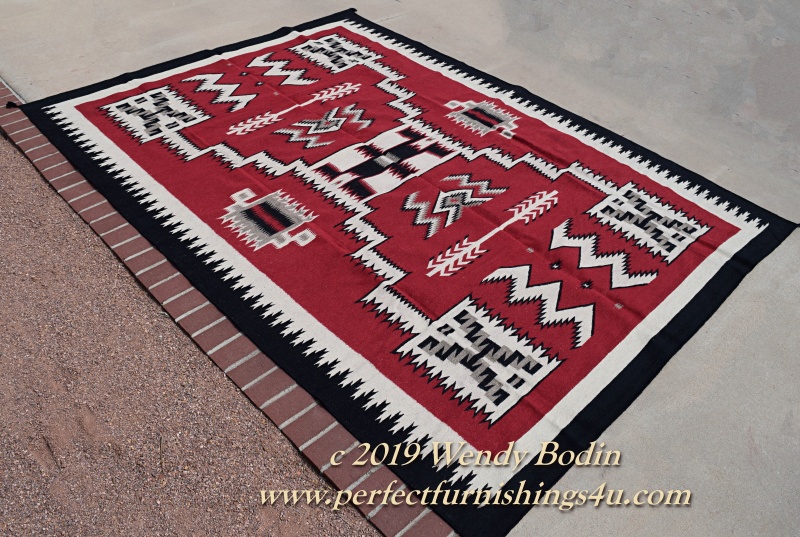 Red White Lightning Storm Rug #1796
Size 9'x12' Available now
Dirt resistant long life hand woven wool.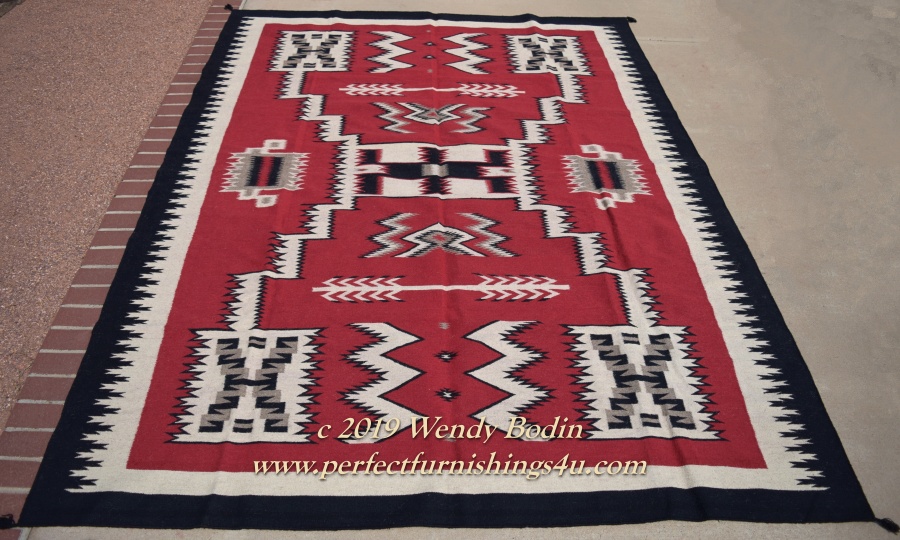 Size 9 ' x 12' Red Storm here now
One-of-a-kind Rug #1796
Call to buy this 9' x 12' rug or pre-order in your size
Call Wendy: 505.503.7276
Durable hand woven wool Rug, Imported
Red, ivory, black, natural grey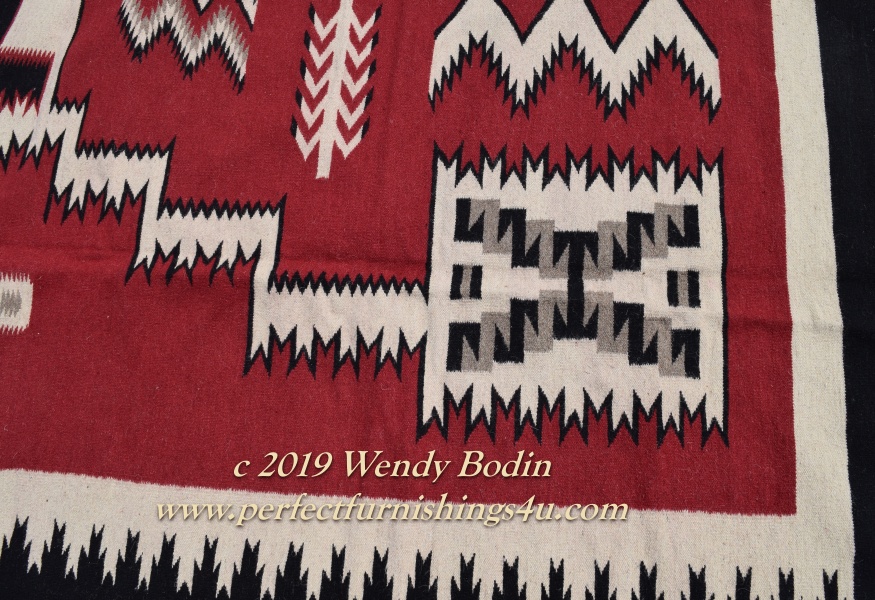 Call Wendy 505.503.7276 for ordering information.
This individual rug in 9x12 is here now!
This pattern rug can be pre-ordered in standard or custom sizing.
*Home * Contact Us * About Us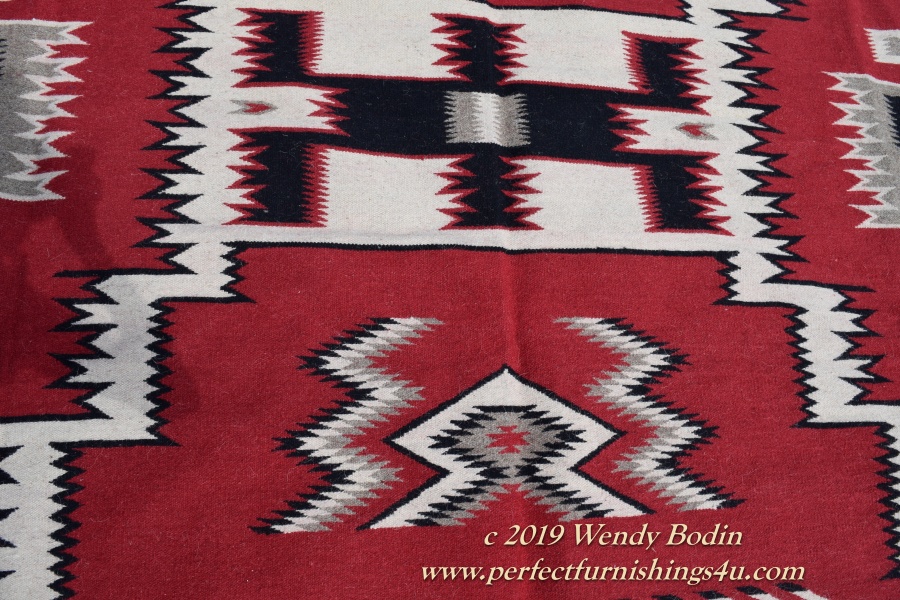 This Rug is all wool with natural colorfast dyes,
natural wool colors and is completely reversible.
Call Wendy 505.503.7276
for ordering information Email
. . .
Currently we have one 9' x12' now.
Or pre-order in your size. These rugs are all hand made.
Each rug is unique.
Back to Hand Woven Navajo Style Rugs at Perfectfurnishings4u.com