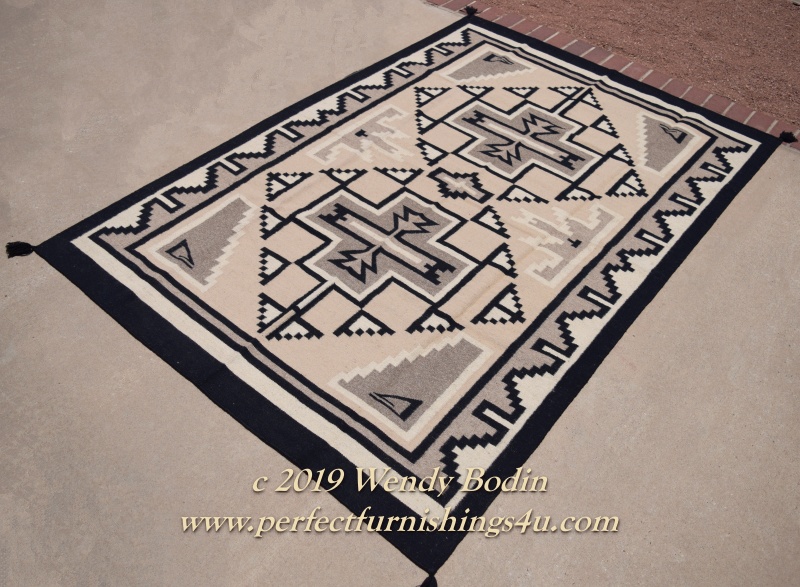 Size 6' x 9' One of a kind rug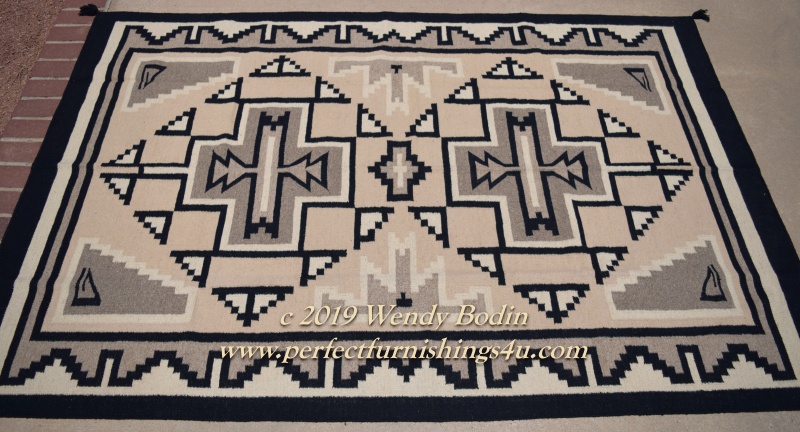 This Rug is all wool with natural colorfast vegetable dyes,
natural sheep wool colors and is completely reversible.
Size 6'x9' One Only!
Image ©2019 Wendy Bodin Luminary Expressions
Two Grey Hills New Double Diamond #1557
Size 6' x 9' one-of-a-kind rug
Extra Tight Weave Hand woven Wool Rug, Imported
Natural Sheep wool taupe, ivory, black, soft warm beige
Call to buy this one-of-a-kind rug or pre-order in your size
505-503-7276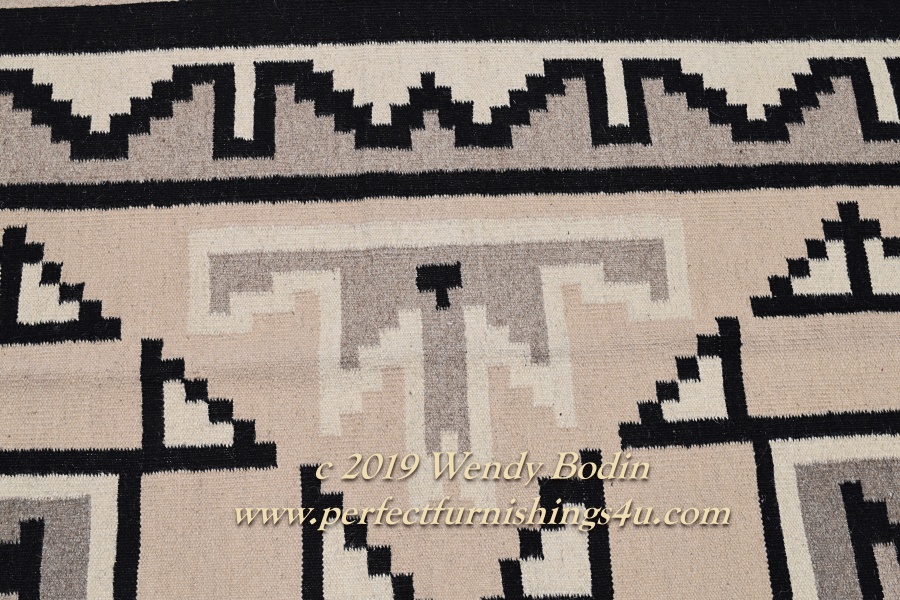 Call Wendy 505.503.7276 for information and to order.
Imported rug.
Rug Ordering information Email
This is a one-of-a-kind 6' x 9' rug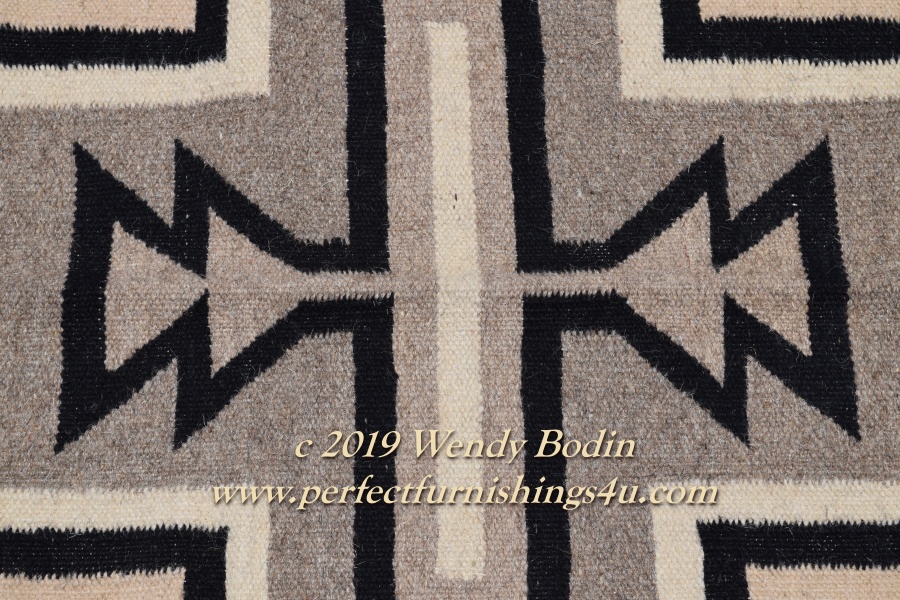 This pattern rug can be ordered in standard or custom sizing.
Call Wendy 505.503.7276
for ordering information Email
Back to Hand Woven Navajo Style Rugs at Perfectfurnishings4u.com