Style, Grace & Harmony
Interiors Uniquely Suited to You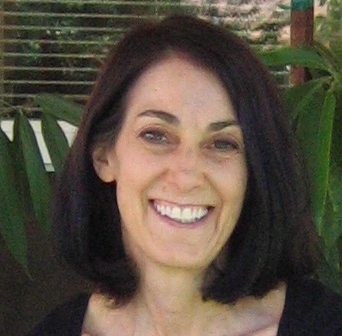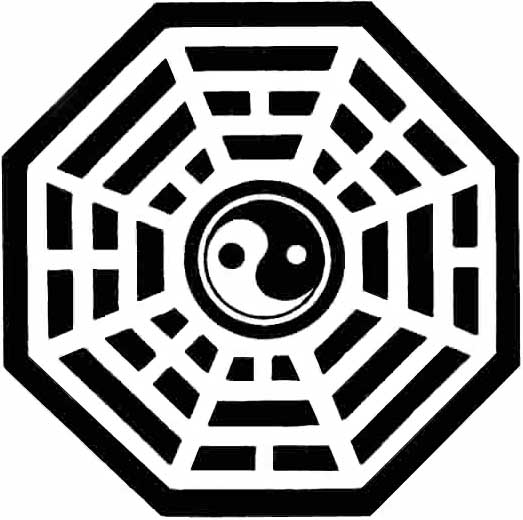 Welcome the Divine Flow into your home with Feng Shui
By Wendy Bodin, Feng Shui Consultant ©2004
(505) 503.7276
Prosperity, Harmony, Clarity, Synergy
Did you know that if your interior environments (home and work) are in harmony with nature or Divine Flow, that you will not only feel better but will be more prosperous?

Would you like to create a peaceful space that energizes and supports you?

Would you like to be able to think more clearly and be more productive?

How would you like to get along better with the people you live with and work with?
o Getting married?
o Buying or selling a home?
o Remodeling?
These are perfect times to utilize feng shui. The results from proper feng shui adjustments are profound and can make an incredible positive impact on your bottom line as well as bringing harmony to your marriage!
Real Estate:
Do you wish to easily sell your home to the best buyer? This means finding the best buyer for you and provide the perfect home for the buyer, a perfect match, win - win!
Then let's talk about Divine Flow Feng Shui
According to the EPA, people spend 87% of their time indoors. It makes sense that feng shui is becoming so popular to harmonize our interior environments. In the west feng shui was first used mainly by people with a holistic lifestyle. But now as evidence supports the success of Feng shui, there is a new trend spreading into commercial building arenas. In New York City, Feng Shui is being used by many prominent architects and builders.
What is Feng Shui?
Feng Shui is translated from the Chinese to mean "wind and water." It follows the principles of the Tao to create living environments that are in harmony with nature. Feng shui creates balance and harmony in homes, businesses, architectural design, interior design and exterior landscaping.
The art of Feng Shui has been used in Asia for thousands of years. Its influence can be seen in the many pagodas, buildings and gardens throughout Asia. Today, architects and builders in Asian cities would not consider designing or building commercial structures without first considering the elements of feng shui.
Asian residential builders also consider the impact of feng shui on the placement and design of the structures. In Taiwan for example, the average family knows enough about feng shui to enable them to make an educated decision regarding their home purchase. They will pass by a house if the feng shui of the location or of the building is not harmonious. It is good business to design and build it right the first time; prosperity will follow for both the seller and the buyer. In this country, Asians are a significant percentage of the home buying market.
Westerners are just starting to understand the nature of Feng Shui and how it can improve our lives personally, professionally and financially. My feng shui teacher told me that one of the reasons the United States is so powerful and successful as a country, is because of the good feng shui of the geography. So in a sense in the past, architects and builders in the U.S. did not find it too necessary to apply principles of feng shui (building with harmony in mind) since the geography as a nation has filled in the gaps for them. But now as population density has increased and property values rise; less options are available for utilizing natural land feng shui. We need to pay much closer attention to applying principles of feng shui in designing our communities and commercial structures. We will all benefit from the resulting harmony. If we all utilized good feng shui to design our cities and homes, we would not experience the levels of crime or poverty we see growing around us now. The nation as a whole will also experience increased prosperity and harmony as well.
How Asian Businesses use Feng Shui
Feng Shui consultants are used along side architects during the design phase of new building projects. They then work along side the interior designers and landscapers, to ensure that the buildings and their surroundings are as auspicious as possible. Companies then move in and prosper. As a result the developer acquires a reputation for creating buildings in which people do well. As their reputation spreads more and more people want buildings by that developer, the developers can then charge premium prices for their properties. From the occupants point of view it also makes good business sense to pay the premium for the better building since their businesses will do better.


When businesses are seeking new premises, they use Feng Shui consultants to help them select the most auspicious buildings for their business, and the most auspicious suites within those buildings. They also seek guidance on the best times to move in, the best ways to arrange furnishings and use the new premises.


Western Businesses that are using feng shui:
Banks and big hotels are heading the list in the most extensive use of feng shui, as many have locations in Asian cities.

They are learning by example.
Investment companies are serious about feng shui
Home builders and architects are learning fast to meet the needs of new markets
Many retail stores are discovering Feng Shui with product placement to sell their products.
Fast food restaurants have discovered profitable feng shui uses of color to attract customers.
Businesses use feng shui because, quite simply, it works. A hotel in Australia was virtually empty until an Asian company bought it and called in a feng shui consultant. He said the main problem in the building was the staircase; it faced the front doors and so the hotel's energy was shooting outwards and being lost. The staircase was moved and the hotel's luck (bottom line) changed almost overnight.
"Today, those in powerful positions do not take chances where feng shui is concerned. I was surprised to find hard-nosed businessmen anxious to try feng shui as an added tool to clinch deals, enhance corporate clout, or expand their businesses." - Sarah Rossbach, Feng Shui author.
A Sampling of Businesses that utilize Feng Shui:
| | |
| --- | --- |
| American Chamber of Commerce | Merrill Lynch |
| Asian Wall Street Journal | Morgan Guaranty Trust |
| Bank of England | Mutual of New York |
| Bath and Body Works | Opra Winfrey |
| Charles Schwab | Orange Telecommunications |
| Chase Asia | Paine Webber |
| Chase Manhattan | Ponderosa Homes |
| Citibank | Robb & Stucky's |
| Coca-Cola | Standard Chartered Bank of London |
| Donald Trump | Taylor-Morley Homes |
| Elysian Fields | Texas First National Bank |
| Far Eastern Economic Review | The Body Shop |
| Hilton Hotels | The United Nations |
| Madonna | Virgin Airlines |
Corporate America speaks out on Feng Shui

Coca-Cola headquarters in Atlanta uses Feng Shui in their offices, and have reported an increased in profits and employee efficiency. The Body Shop founder Anita Roddick freely stated that her headquarters and shops around the world had been designed using the principles of feng shui. Telecommunications company, Orange has used it to rapidly expand their business.

Donald Trump has been using Feng Shui since the 1970s. "You don't have to believe in Feng Shui for it to work. I just know it brings me money"…"It's just another element in which you can have the advantage over your competitors. Asians are becoming a big part of our market and this is something we cannot ignore." Donald Trump, New York Times, September 22, 1994

"As more Asians invest money in the U.S. Feng Shui is moving out of America's China towns and into the mainstream; so mainstream, that even New York real estate legend Donald Trump plans to build a skyscraper using Feng Shui." Dateline, NBC News August 8, 1995

"Using Feng Shui in business and at home is another trend that is still on the upward climb to its full potential."
Lea Semple, Buyer for Elysian Fields

"The principles are firmly embraced by our global counterparts…. Traders by heart are superstitious, so we wanted to apply feng shui principles to bring maximum prosperity and harmony into the trading room". --Nancy Wisniewski, Business Planning Manager for global markets, Standard Chartered Bank. New York Post (USA), Sept. 14, 2003



"Words to watch lists Geomancy (Feng Shui) as one of the words shaping our world today." U.S. News & World Report December 31, 1990

"You just do it in Hong Kong; it's like an engineering survey." William Doyle, Former Chase Manhattan Bank Executive

"Chase Manhattan's Merchant Bank in Hong Kong floundered until a Feng Shui expert was consulted. Hyatt Hotel in Singapore prospered only after alterations were made by a Feng Shui Master." Evelyn Lip, Feng Shui Author

"For homeowners, we're going the extra mile to making our customers happy," said Morley, president and chief executive, Taylor-Morley Homes.

"It seems to have worked for Ponderosa Homes, a developer in Pleasanton, California. Unable to sell five of 15 $650,000 homes it built in a development in Freemont, California, Ponderosa consulted a Feng Shui specialist. At her suggestion, Ponderosa replaced straight walks with curved ones and turned rectangular front yards into rounded ones — and sold the five homes in three months." Fortune, August 10, 1992

"When Solectron, a maker of computer circuit boards in Milpitas, California, decided to build new headquarters, the June 1991 groundbreaking included a Feng Shui blessing. The price of Solectron's shares has since more than tripled. Go Figure." Fortune, August 10, 1992

"Whenever we open a new store we want to make certain that everything is in place. Success is easier if you've created a positive harmony." Olive Lubner, Robb & Stucky's Chief Executive Officer
---
Feng Shui Testimonial:
"Feng Shui was only a word to me before I put my house up for sale in Westlake Village, CA about 14 months ago. Just before my house was listed, my realtor set up a series of previews. When I happened to be home on a couple of occasions, I was surprised to find that a large proportion of these agents were Asian. I knew that the population of Asians in Southern California was growing at a rapid pace, but why were they looking at my house so intently?
The day my house was listed for sale, I had three offers. Two of them were from agents representing Asian buyers. I found out at this point that my house had good Feng Shui. This was obviously something that I gave no thought to while watching the house being built, nor when I was decorating it. Go figure? The morale of this story is that Feng Shui works, even when you don't know you have it." - Rob Curland, Albuquerque, NM - January 18, 2005
---
Do you think Feng Shui can work for you?
Let's talk about the ways we can make the prosperous qi flow harmoniously for you and your customers!
Contact Wendy for more information: (505) 503-7276
(Albuquerque, NM)
for info on consultations visit this link:
Divine Flow Feng Shui Consultations
Please visit our other website for more information:
http://www.luminaryhealth.com/Feng_Shui.html (505) 503-7276
House and Business Blessings:
http://www.luminaryhealth.com/BlessingHome_Office.html
---
Southwest Wall Art and Home Decor

Home Contact Us About Us Links